Jennifer Douglas (above) undertakes commissions for soundboard painting in Flemish and French styles, using the designs of Ruckers, Delin, Taskin and Coston. Prices are between £900 and £1,200. Here are some examples of Jennifer's work:
Coston soundboard on English Harpsichord by Peter Barnes, 2007:

Taskin soundboard by Jennifer Douglas: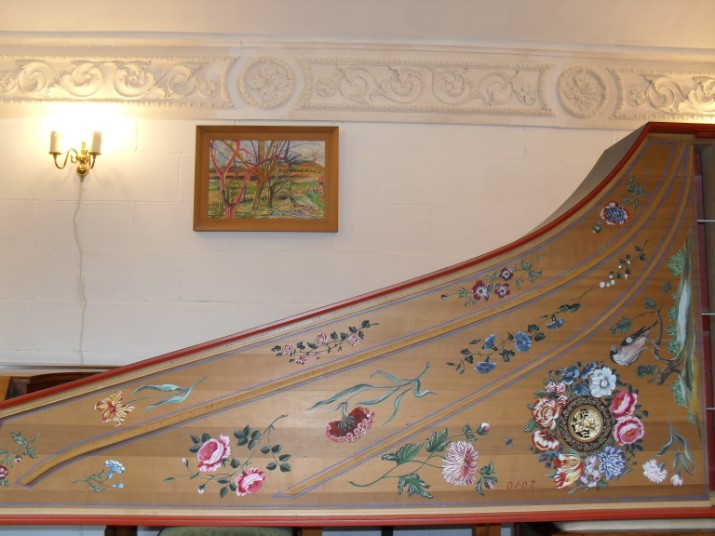 Soundboard after Delin, painted in 2005: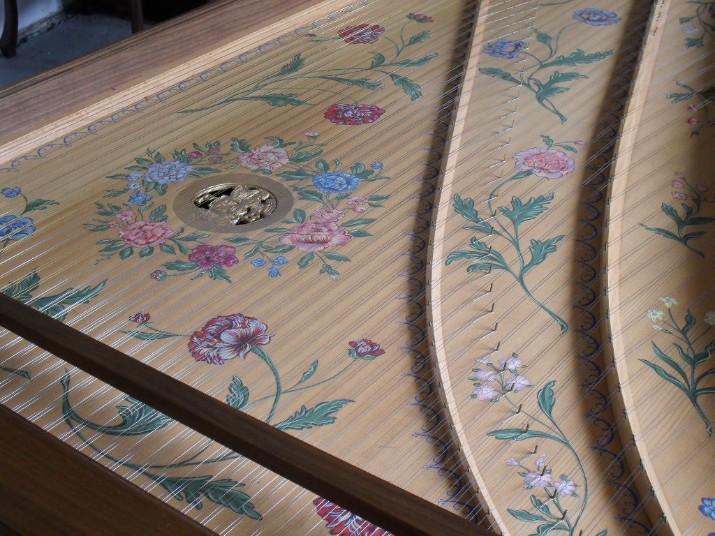 A John Storrs spinet which has been repainted outside with Farrow and Ball paint with real gold bands and decorated inside with flowers and borders in the style of Delin.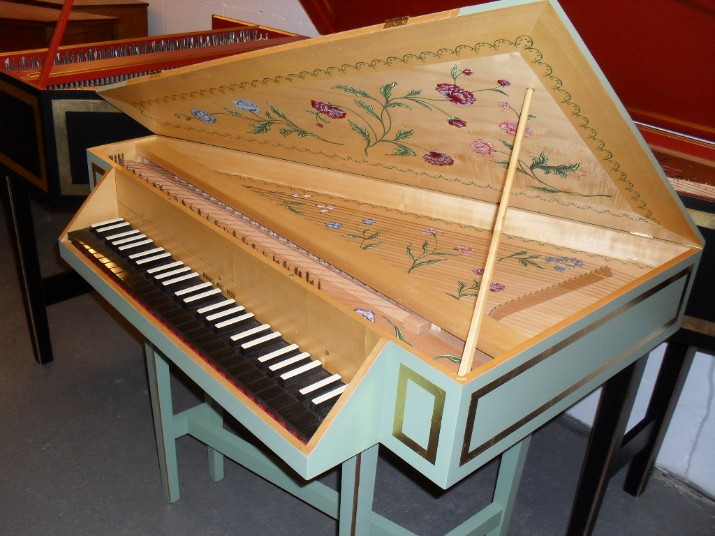 Flemish Harpsichord after Ruckers.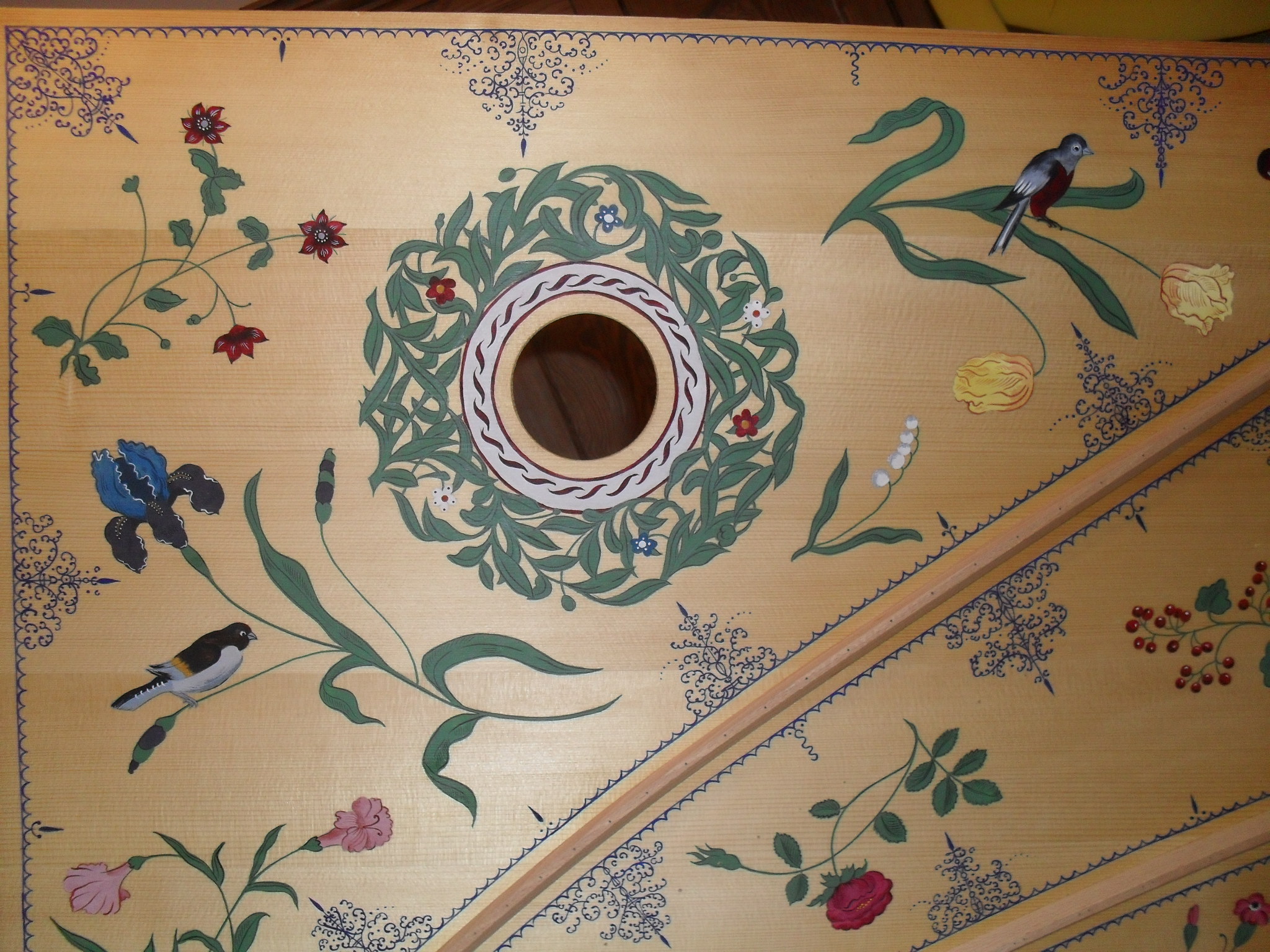 Marble Case painting. A delightful decoration for a Rucker's Flemish, or Italian harpsichord. Prices from £700. Below is Jenny's work in progress using a variety of Greens: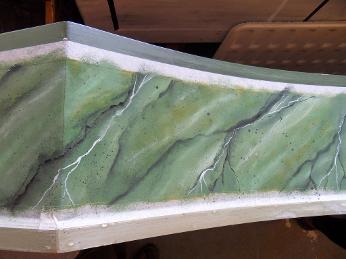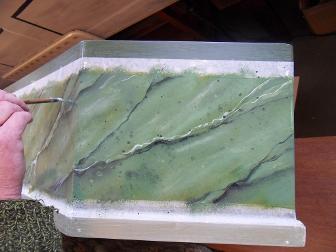 Bespoke Harpsichord Stand with turned legs in Solid oak. Made to order. £980.