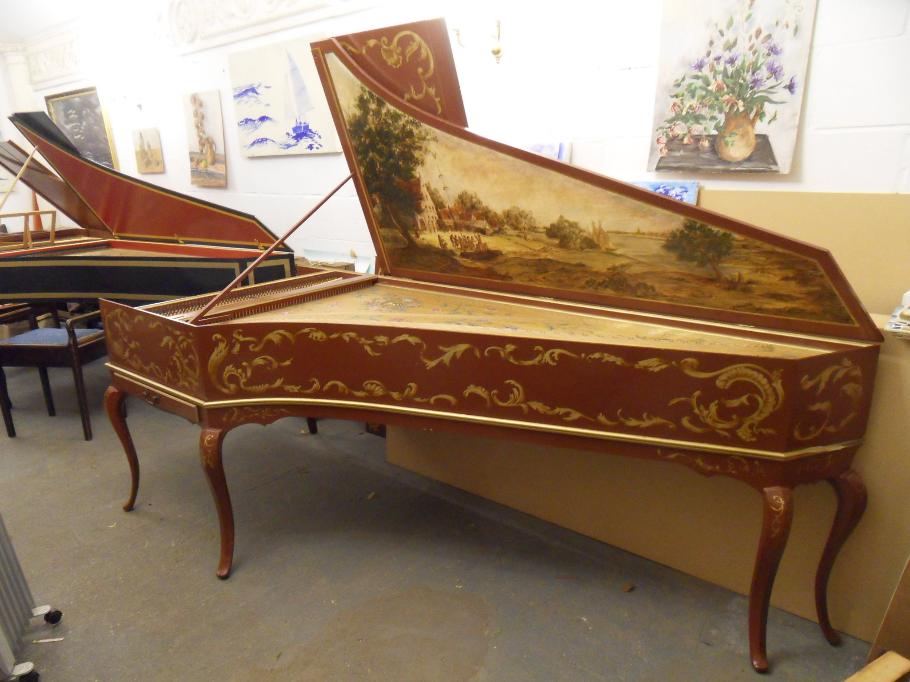 Copies of traditional Harpsichords, Virginals, Spinets and
Early Pianos for film/stage made to order.
Non-working Early Keyboard Instruments ready for your set designer to decorate. Short lead times and reasonable prices.
Below is a commission for filming: Where else can you order a stage copy of a specific harpsichord, have it delivered within three weeks?
Also available are fully working keyboard instruments, such as these Flemish Virginals (below)
. Many instruments on my home page are available for short or long term hire.
Previous customers include Bottle Yard Studios in Bristol, Royal Theatre in Bath and Minim Film Studios.
Ring 07733619002 to discuss your requirements.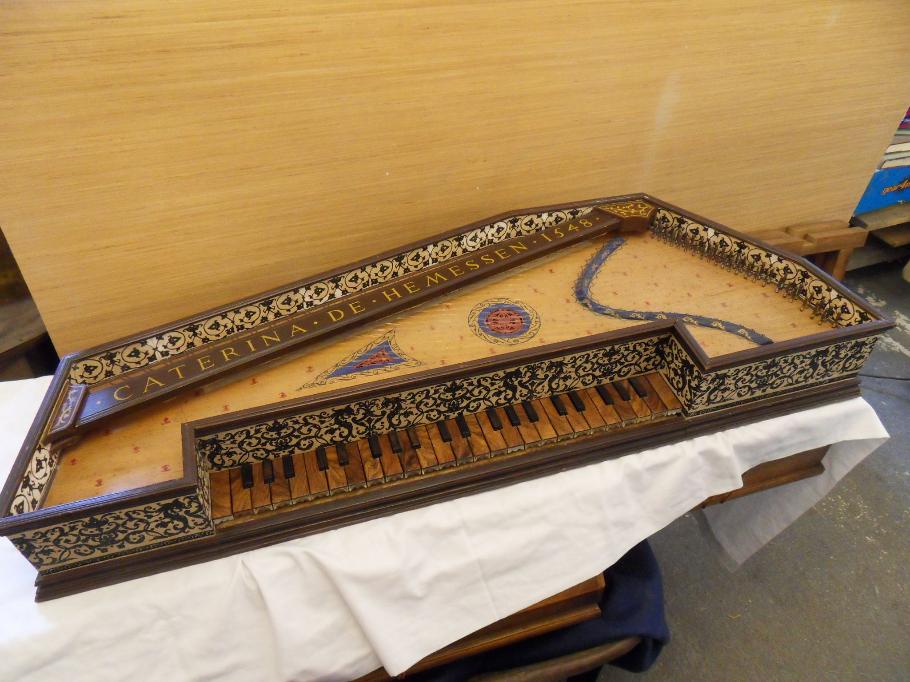 More harpsichords, spinets and virginals required. Please contact me if you have an instrument for sale.