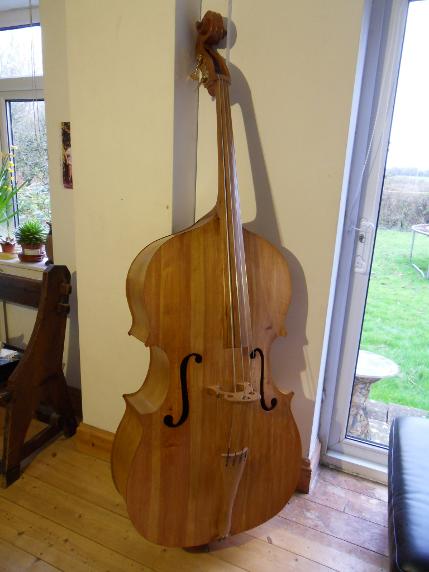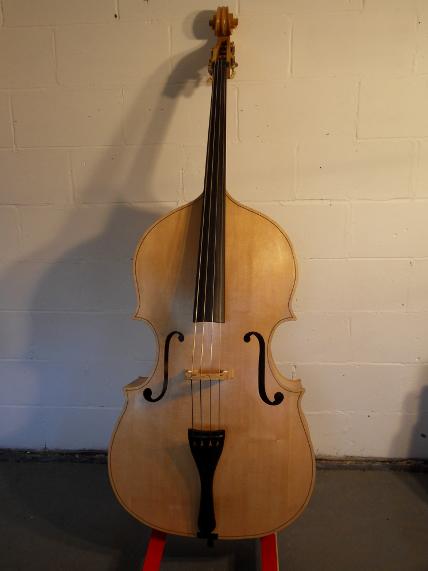 Two Double Basses made by Peter Barnes in 2016 and 2017/2018. Both are modelled on the Domenico Montagana bass made in the 1750's now owned by Chi Chi Nwanoku.
These basses have a full, rich sound and are large 3/4 size. The soundboard measures 110cm x 66cm and the body is 23cm deep.
The first bass has a solid, carved Norwegian Red Spruce table, Lime sides, Poplar back, Crab Apple fingerboard and Beech neck and scroll. It is now considerably darker than the photographs below suggest.
For sale £1,800.
The second bass, finished in February 2018, is of the same design, and made with Maple sides, back, neck and scroll, with spruce table and Ebony fingerboard. For sale £3,800.