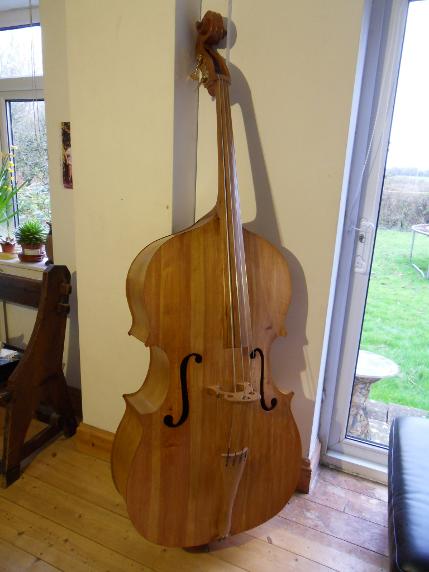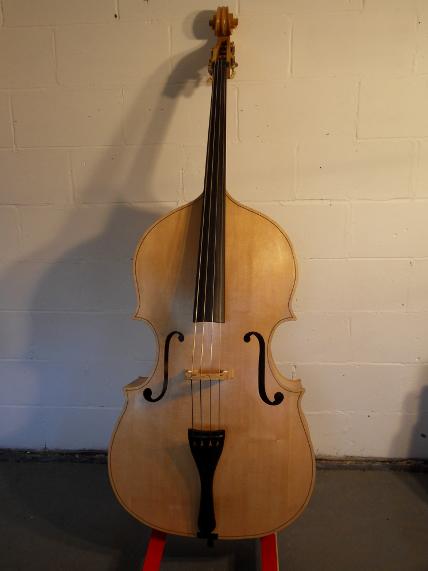 Two Double Basses made by Peter Barnes in 2016 and 2017/2018. Both are modelled on the Domenico Montagana bass made in the 1750's now owned by Chi Chi Nwanoku.
These basses have a full, rich sound and are large 3/4 size. The soundboard measures 110cm x 66cm and the body is 23cm deep.
The first bass has a carved Norwegian Red Spruce table, Lime sides, Poplar back, Crab Apple fingerboard and Beech neck and scroll. The neck on this double bass is set at a shallow angle suitable for traditional gut strings. The tone is large and full with a powerful bass register. The instrument is now considerably darker than the photographs suggest.
For sale £1,800.
The second bass, finished in February 2018, is of the same design, and made with Maple sides, back, neck and scroll, with spruce table and Ebony fingerboard. The neck angle is set for modern strings. The tone is rich and loud. For sale £3,800.